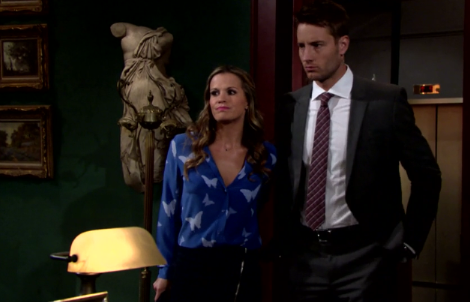 Looking for Chelsea's blue butterfly printed shirt from The Young and the Restless? Click on the image below to shop the look.
Did you know that Melissa Claire Egan wore this shirt in a promotional video on Twitter in May? The top was first posted on The Young and the Stylish's Facebook page that day. Follow us on
Twitter
,
Facebook
, and
Instagram
to get the scoop on wardrobe from
The Young and the Restless
before items become unavailable. Also, get exclusive fashion IDs from the soap's promotional shoots, Instagram accounts and more!