On this episode of The Young and the Restless, Patty Williams and Sarah Smythe are trying to figure out how to continue successfully posing as Dr. Emily Peterson and Lauren Baldwin. Both women are wearing stylish jackets as they discuss their plans. Patty Williams is wearing a denim boyfriend blazer.
To get Patty Williams' look, turn to designer Nanette Lepore's "Petal" Linen Boyfriend Blazer for $398.00.
https://api.shopstyle.com/action/apiVisitRetailer?url=http%3A%2F%2Fwww1.bloomingdales.com%2Fcatalog%2Fproduct%2Findex.ognc%3FID%3D468987%26CategoryID%3D12970%26cm_mmc%3DFroogle-_-Womens-_-COATS_JACKETS-_-Nanette_Lepore_Petal_Linen_Boyfriend_Blazer%26utm_source%3DGoogleProduct%26utm_medium%3Dorganic&pid=popsugar&pdata=740561
Sarah Smythe is wearing a gray jacket with a draped back.
Sarah Smythe's jacket resembles BCBGMAXAZRIA Drape Back Jacket that can be purchased for $158.00.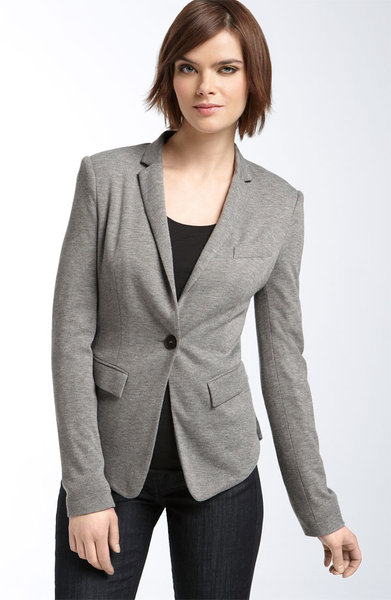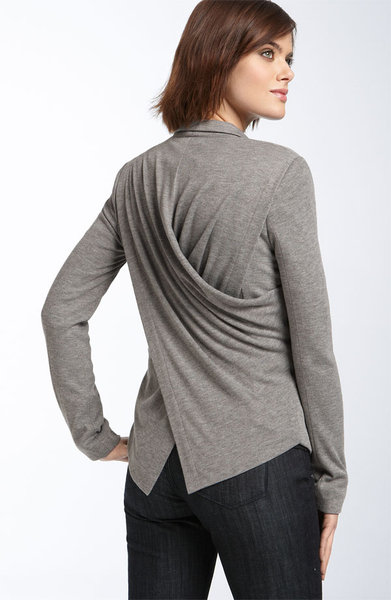 https://api.shopstyle.com/action/apiVisitRetailer?url=http%3A%2F%2Fshop.nordstrom.com%2FS%2F3084826%3Fcm_cat%3Ddatafeed%26cm_pla%3Djacket%252fsportcoat%3Awomen%3Ajacket%26cm_ite%3Dbcbgmaxazria_drape_back_jacket%3A291631%26cm_ven%3DLinkshare%26siteId%3DJ84DHJLQkR4-BSQgnwOp58L07JGMjdecO&pid=popsugar&pdata=740561