By
Looking for Kelly's top from The Young and the Restless? Click on the image below to shop the look.
By
On this episode of The Young and the Restless, Sharon and Phyllis are trying to find a way to free Nick from jail and clear his name. Sharon is wearing a cute grey wrap sweater and looks very stylish.
She is wearing a sweater similar to the Autumn Cashmere Kimono Cable Shawl Collar Wrap Sweater available on the Revolve Clothing website. The sweater is originally $396.00 but is on sale for $222.00.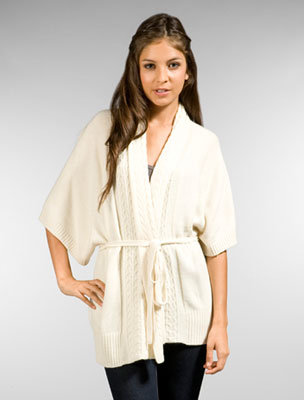 http://www.revolveclothing.com/b/Product.jsp?code=AUTU-WO279&source=thefind