By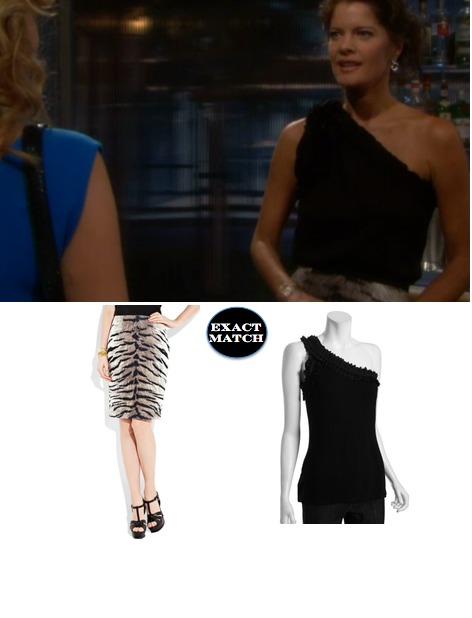 By
On this episode of The Young and the Restless, Victoria and Billy talk about their new tattoos. She is wearing a cute ruffle shrug bolero similar to the ones below.
Giambattista Valli Chiffon-Sleeve Knit Bolero
$1,295.00$777.00 by Giambattista Valli at Bergdorf Goodman
$195.00 by Rebecca Minkoff at shopbop.com
Geren Ford cloud cotton-silk burnout ruffle top
$218.00$146.99 by Geren Ford at Bluefly
$80.00 at Topshop
$24.80$11.99 at Forever 21
There have been many many requests for this particular outfit. Unfortunately, I was unable to find the exact cropped jacket she was wearing but I tried to give several close options at numerous prices. If anyone has any information on the actual designer or brand, please use the comments section to share with others.
Update 11/2: I know this is going to make many readers very happy! I found the bolero Victoria appears to be wearing and it is on sale. Enjoy!
$190.00$76.00 by Foley + Corinna at FOLEY + CORINNA
Filed in:
victoria newman abbott
Tagged with:
the young and the restless
,
Foley + Corinna
,
jacket
,
forever 21
,
Geren Ford
,
Rebecca Minkoff
,
Bergdorf Goodman
,
Shopbop
,
bluefly
,
Giambattista Valli
,
Topshop