On this episode of The Young and the Restless, Chloe, Amber, and Daniel find out that Kevin has found Jana. Chloe, the fashionista that she is, looks stylish in a black leather jacket and a white top with black polka dots.
Chloe's top resembles the Marni Polka Dot Silk-Satin Chemise that is sold on Net-A-Porter for $485.00.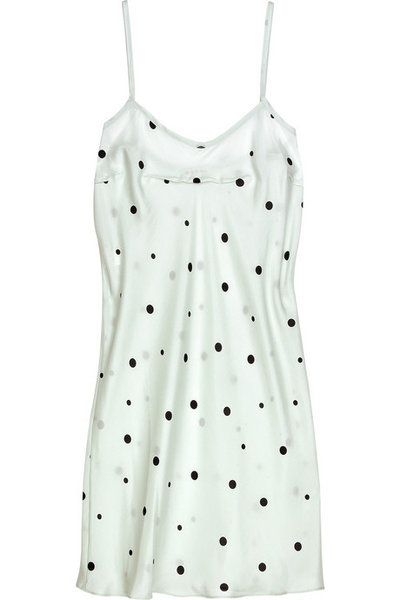 https://api.shopstyle.com/action/apiVisitRetailer?url=http%3A%2F%2Fwww.net-a-porter.com%2Fam%2Fproduct%2F65585%3Fcm_mmc%3DLinkshareUS-_-ProductFeed-_-Marni-_-Lingerie%26siteID%3DYulDuSW1rYo-TKDZT7m_uhxYtjFqVnxrXw&pid=popsugar&pdata=740561#
To get a jacket similar to Chloe's, visit Ebay where a similar one is selling for $249.00.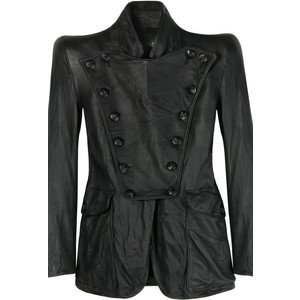 https://api.shopstyle.com/action/apiVisitRetailer?url=http%3A%2F%2Fcgi.ebay.com%2FRunway-Military-2-way-Leather-Jacket-w-Balmain-gift-%2F300398317560%3Fcmd%3DViewItem%26pt%3DUS_CSA_WC_Blazers_Tailored_Jackets%26var%3D%26hash%3Ditem8bb2d89d33%23ht_999wt_776&pid=popsugar&pdata=740561