On this episode of The Young and the Restless, Nikki Newman is wearing a stylish red sweater shrug and Ashley Abbott is wearing a cute trench plaid jacket. They are talking with the Newman and Abbot families about filing a lawsuit against the District Attorney's office.
To get Nikki's look, see New York & Company 's Red Linen Blend Shrug. It is perfect for the summer and currently on sale from $34.95 to $17.47.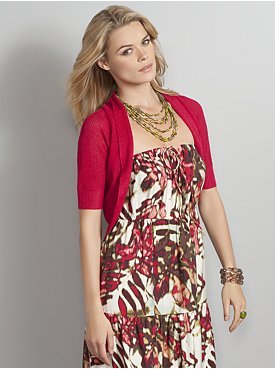 http://www.nyandcompany.com/nyco/browse/productDetailWithPicker.jsp?productId=prod2110006&categoryId=cat2210002&cid=200001
Ashley  is wearing the Marc by Marc Jacobs Rain Snapper Cropped Jacket that retails for $358.00.  It can be found at Bloomingdales or Saks Fifth Avenue.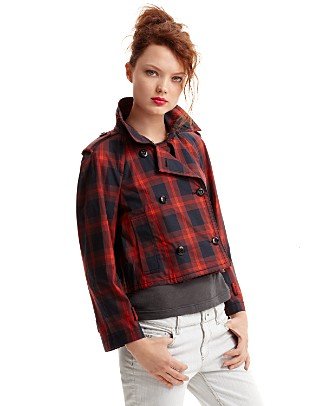 http://www1.bloomingdales.com/catalog/product/index.ognc?ID=463197&CategoryID=8990&cm_mmc=Froogle-_-Womens-_-COATS_JACKETS-_-MARC_BY_MARC_JACOBS_Rain_Snapper_TrenchStyle_Short_Jacket&utm_source=GoogleProduct&utm_medium=organic http://www.saksfifthavenue.com/main/ProductDetail.jsp?PRODUCT%3C%3Eprd_id=845524446250285&afsrc=1&site_refer=GGLBASE001&ci_src=14110944&ci_sku=ParentItem0447731475347